PV – Arcadia and ENGIE North America develop solar energy in Massachusetts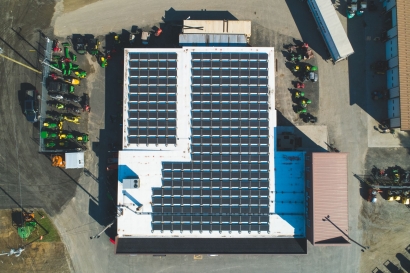 Up to two-thirds of American households are not suitable candidates for rooftop solar power. Community solar solves this problem by connecting communities to nearby solar projects (also known as solar gardens), ensuring savings on monthly subscribers' energy bills, and adding clean energy to the local grid. Arcadia and ENGIE North America are deploying a portfolio of new solar gardens under the Solar Massachusetts Renewable Target (SMART) program to provide access to Commonwealth communities.
Two of the gardens are now online and the rest are expected to be commissioned by early 2022. When completed, the seven solar gardens will generate around 40 megawatts (MW) of renewable energy for households, businesses and communities. communities across the Commonwealth, from Cape Cod in the Berkshires. The projects will produce enough energy to power more than 5,600 homes per year.
"Community solar power provides access to clean energy for businesses, communities and low-income households that cannot install solar power on rooftops and have traditionally been excluded from the clean energy transition," said Joel Gamoran, vice president and general manager of energy services at Arcadia. .
"Access to clean energy shouldn't be a matter of circumstance or privilege – every owner, tenant and business owner should be able to enjoy the benefits of clean energy. We are delighted to partner with ENGIE North America to accelerate the growth of community solar across the Commonwealth. "
"We are proud to be part of the Massachusetts community and to provide clean, renewable energy to local businesses and homes," said Jacques Boonen, Distributed Renewable Energy Manager for ENGIE North America.
"These seven projects are our first community solar gardens on the East Coast, and we look forward to continuing our work to make renewable energy more accessible to all. "
Arcadia is the largest manager of residential community solar subscriptions in the United States. The company launched a model with no credit checks, no long-term commitments, consumer-friendly, and open to anyone, regardless of economic status. When residents enroll in Arcadia's community solar program, they will join a local solar garden. When the solar garden produces electricity, subscribers will receive credits on their electricity bills, resulting in net savings of 5-10%, and solar energy will be fed into the local power supply.