Middle East Newsletter: Turkish Lira at a Crossroads (TRY: USD)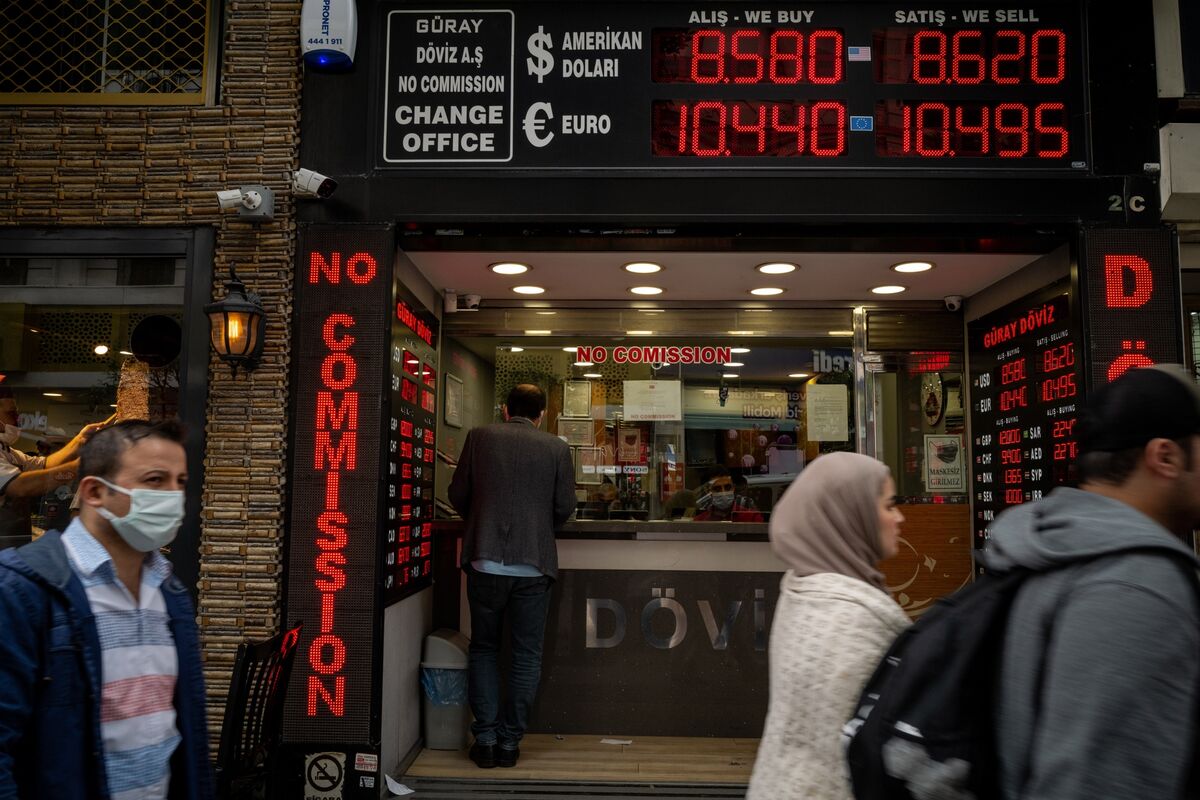 Latest news from Turkish President Recep Tayyip Erdogan the monetary policy intervention pushed the lira to new all-time lows against the US dollar, putting the currency on a dangerous course.
Erdogan's announcement that it is "imperative" that Turkey start cutting interest rates before a vague summer deadline has raised fears that the central bank is embarking on a premature cycle of rate cuts (although the new governor quickly ruled out this possibility).
A the surprise slowdown in inflation in May amplified fears that Governor Sahap Kavcioglu would bow to Erdogan's growing demands for lower borrowing costs.
But a closer look at the most recent price data shows that inflationary pressures remain strong. A poorly calculated step to prematurely start an easing cycle could easily "put pressure on the pound and hurt the disinflation process," according to JPMorgan Chase economist Yarkin Cebeci.
Graph of the week

A glut of supply that has kept Dubai property prices going for more than half a decade is likely to be keep it on the sidelines of a global rise in prime residential property values.
An explosion in supply in 2021 and 2022 will likely leave Dubai, alongside Buenos Aires, as the only two cities in Knight Frank's 25-choice pick of prime locations to experience a drop in the value of their high-end residential properties. .
Tilt
Benjamin Netanyahu, Israel's longest-serving prime minister, is on the verge of being overthrown by an unlikely alliance of bitter enemies. If Netanyahu is worried about his future, he Don't have to worry about his political legacy, Bobby Ghosh writes for Bloomberg Opinion.
His landmark achievements as Prime Minister – the right turn in domestic politics, the hindrance of the Israeli-Palestinian peace process and the normalization of relations with Arab countries – will not be undermined by this marriage of political convenience. .
For now, it is their opposition to Netanyahu that bind them together. But if the 71-year-old retires or allows a substitute to replace him at the head of Likud, that coalition won't last long enough for a group photo, writes Zev Chafets.
Must know
Investcorp, the largest alternative asset manager in the Middle East, will be delisted from the Bahrain Stock Exchange after nearly four decades in response to low trading volumes. It is the latest in a series of businesses in the region to return to private ownership.
Saudi Aramco, the world's largest energy company, is preparing for sell bonds to help fund a $ 75 billion dividend commitment. Bahrain also has started talks with the banks for a possible sale of debt.
Israel health officials found a likely link between Pfizer and BioNTech's coronavirus vaccine and dozens of cases of heart inflammation in young men following the second dose of the vaccine.

Oil rallied over $ 70 a barrel, a welcome respite for energy-dependent Middle Eastern economies. OPEC + predicted that oil stocks will drop rapidly from August as the lockdowns ease and travel resumes.
Outlook declined for a quick return of Iranian barrels to the oil market. The nuclear talks between Iran and the world powers in Vienna were adjourned after a grim assessment of the nation's nuclear transparency by the IAEA.
To come up
Turkey is expected to release April industrial production figures and unemployment rate this week
Israel Expected to Release Consumer Confidence and Foreign Currency Balance This Week
Last word
Akbar Al Baker, CEO of Qatar Airways threatened to stop taking deliveries of Airbus aircraft this year due to an unspecified "serious" disagreement.
The subject of the spat remains a mystery, but it refuse a report that the dispute concerned the painting of an A350 airliner.

The Qatar Economic Forum, powered by Bloomberg: Join world-class policymakers and business leaders from June 21-23 as they develop a plan for the next stage of global growth. This immersive Doha-centric virtual event will feature over 100 decision-makers, including HE Akbar Al-Baker, CEO of Qatar Airways Group; Clare Akamanzi, CEO of the Rwanda Development Board; Stephen Schwarzman, co-founder of The Blackstone Group; and Natarajan Chandrasekaran, President of Tata Sons. Click on here to learn more. Register with the code BNEWS
Know someone else who would love this newsletter? They can register here.