iCAD announces new credit facility with Bridge Bank,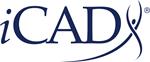 NASHUA, NH, March 31, 2020 (GLOBE NEWSWIRE) – iCAD, Inc. (NASDAQ: ICAD), a global medical technology leader providing innovative cancer detection and therapy solutions, today announced that it has entered into a credit facility with Bridge Bank, a division of Western Alliance Bank, starting on March 30, 2020.
The new credit facility consists of a $ 7 million term loan and a $ 5 million revolving line of credit. The four-year term loan will only bear interest for the first 18 months, which could be extended for another six months, if certain conditions are met. The line of credit has a term of two years and can be repaid and borrowed at any time until it expires.
"We are delighted to secure this new funding from Bridge Bank during this time of unprecedented economic impact from the global coronavirus pandemic," said Michael Klein, chairman and CEO of iCAD. "This new credit facility and the support of Bridge Bank strengthens our balance sheet and gives us additional operational flexibility. "
"The novel coronavirus (COVID-19) is having an impact on the health system as a whole. While we do not provide advice to investors regarding operating results, we do anticipate that our results will be impacted as shipping, logistics, installation and training have been delayed and order patterns disrupted. We started to see this emerge in March and expect it to continue until the second quarter.
In these uncertain times, we remain very focused on the disciplined execution of the highest return opportunities, "continued Mr. Klein. "This environment allows us to prove the unique value of our technologies. This includes one-day radiation therapy for cancer and AI-based solutions that personalize breast cancer screening based on each patient's risk characteristics. "
Reference:
1. Conant, E et al. (2019). Improve accuracy and efficiency through the simultaneous use of artificial intelligence for digital breast tomosynthesis. Radiology: Artificial Intelligence. 1 (4). Accessible via https://pubs.rsna.org/doi/10.1148/ryai.2019180096
About iCAD, Inc.
Based in Nashua, New Hampshire, iCAD is a global leader in medical technology providing innovative cancer detection and therapy solutions.
ProFound AI ™ is a high performance workflow solution for 2D and 3D mammography, or digital breast tomosynthesis (DBT), featuring the latest advancements in deep learning artificial intelligence. In 2018, ProFound AI for Digital Breast Tomosynthesis (DBT) became the first artificial intelligence (AI) software for DBT to be approved by the FDA; it was also CE marked and authorized by Health Canada the same year. It offers clinically proven time-saving benefits for radiologists, including a 52.7% reduction in read time, thereby halving the time it takes radiologists to read 3D mammography data sets. Additionally, ProFound AI for DBT improved radiologist sensitivity by 8% and reduced unnecessary patient recall rates by 7.2%.1
The Xoft System is FDA approved, CE marked, and licensed in an increasing number of countries for the treatment of cancer anywhere in the body. It uses a proprietary miniaturized x-ray source to deliver a precise and focused dose of radiation directly to the tumor site, while minimizing the risk of damage to healthy tissue in nearby areas of the body.
For more information visit www.iccadmed.com and www.xoftinc.com.
About Bridge Bank
Bridge Bank, a division of FDIC member Western Alliance Bank, helps corporate clients achieve their growth ambitions. Founded in 2001 in Silicon Valley, Bridge Bank provides a better way to do banking for small and medium businesses across many industries, as well as for emerging technology companies and the private equity community. Aimed at serving both venture capital and non-venture capital funded businesses, Bridge Bank offers a wide range of financial solutions, including growth capital, equipment and working capital facilities, venture capital debt, cash management, asset lending, SBA and commercial real estate. home loans, ESOP financing and a full range of international products and services. Headquartered in San José, Bridge Bank has 16 offices in major markets across the country as well as Western Alliance Bank's powerful portfolio of specialized financial services. Western Alliance Bank is the main subsidiary of Western Alliance Bancorporation, based in Phoenix. One of the nation's top-performing banking companies, Western Alliance has been in the top 10 on Forbes' list of "America's Best Banks" for five consecutive years, 2016-2020. For more information, visit bridgebank.com.
Forward-looking statements
Certain statements in this press release constitute "forward-looking statements" within the meaning of the Private Securities Litigation Reform Act of 1995, including statements about the future prospects of the company's technology platforms and products. These forward-looking statements involve a number of risks, uncertainties and other known and unknown factors which may cause the actual results, performance or achievements of the Company to differ materially from future results, performances or achievements expressed or under. – understood by these forward-looking statements. staring statements. These factors include, but are not limited to, the Company's ability to achieve its business and strategic objectives, the risks of uncertainty in patent protection, the impact of supply and manufacturing constraints or difficulties, uncertainty of future sales levels, to defend oneself in the event of litigation, protection of patents and other property rights, impact of supply and manufacturing constraints or difficulties, market acceptance of products, possible technological obsolescence of products, increased competition , litigation and / or government regulations, changes in Medicare or other reimbursement policies, risks relating to our existing and future debts, competitive factors, the effects of a decline in the economy or markets served by the Company; and other risks detailed in documents filed by the Company with the Securities and Exchange Commission. The words "believe", "demonstrate", "intend", "expect", "estimate", "will", "continue", "anticipate", "likely", "seek" and Similar phrases identify forward-looking statements. Readers are cautioned not to place undue reliance on these forward-looking statements, which speak only as of the date the statement was made. The Company has no obligation to provide updates to the information contained in this press release. For more information regarding these and other risks that iCAD faces, please see the information in our public filings with the Securities and Exchange Commission, available in the Investors section of our website at http://www.icadmed.com and on the SEC website at http://www.sec.gov.
Contacts:
Media inquiries:
Jessica Burns, iCAD
+ 1-201-423-4492
[email protected]
Investor Relations:
Jonathan wexler
+ 1-203-247-8767
[email protected]